Asisat Lamina is a Muslim Lady, the only Muslim girl in Nigeria Female Squad, she currently plays with the Barcelona Femeni team. I know it will be coming as a surprise to many but Aisisat is one among many Yoruba ladies and a Muslim for that matter that has graced the Nigerian female football team.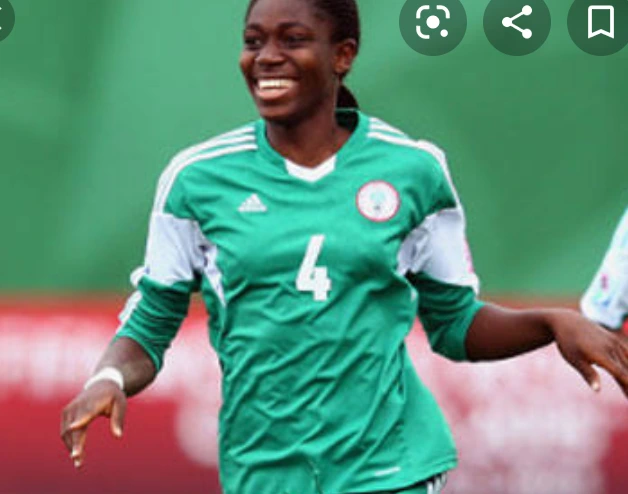 She represented Nigeria at the U-20 Women World Cup, Asisat was named the best player and was the highest goal Scorer at the 2014 FIFA U-20 women's World Cup. She was also among the that represented Nigeria at the 2014 African Women's Championship Completions, coming as the second top Scorer and the went home with the Best Player award.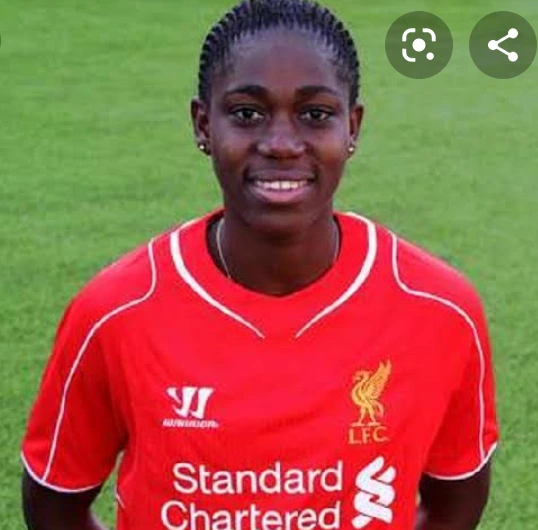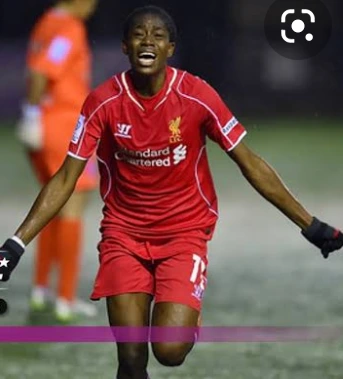 On 23 January 2015, Lamina Oshoala made one of her big signings when she joined the Liverpool Ladies. She was described by the Liverpool coach as one of the best young players in the world" Asisat was uniquely created to play football. Although she however Linked with other clubs at that time, she was very happy to pick the Liverpool Ladies.
Asisat was unable to finish the season with Liverpool Ladies after suffering from an injury that held down for two months, as defending champions Liverpool finished 7th of eight teams that year.
On 10 February 2017, Oshola joined the Chinese Club Dalian Quanjian F.C for some time before making another big transfer move on the 31 January 2019, to Spanish Clint FC Barcelona Femeni. Although Oshoala initially came on a loan deal that was to last until the end of the season. But her impressive got her a permanent deal. She Scored Barcelona's only goal in a 4-1 defeat to Lyon in the 2019 UEFA women's Champions League Final.
On May 31, 2019, Barcelona officially announced the full transfer of Oshoalo to the club until 2022.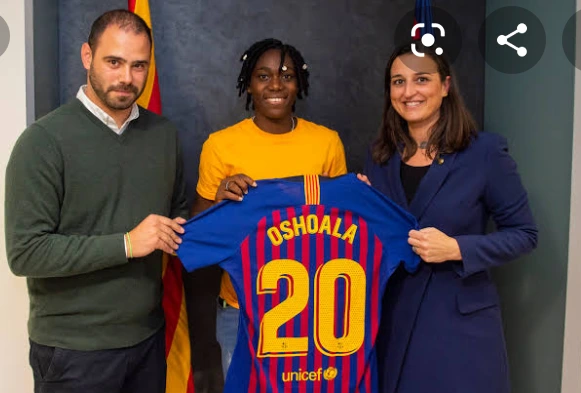 On January 11, 2020, Oshoala scored four goals in a 6-0 win against CD Tacon.
In September 2014 Oshoala was made a member of the order of the Niger by Former President of Nigeria Good luck Jonathan.
Individual Awards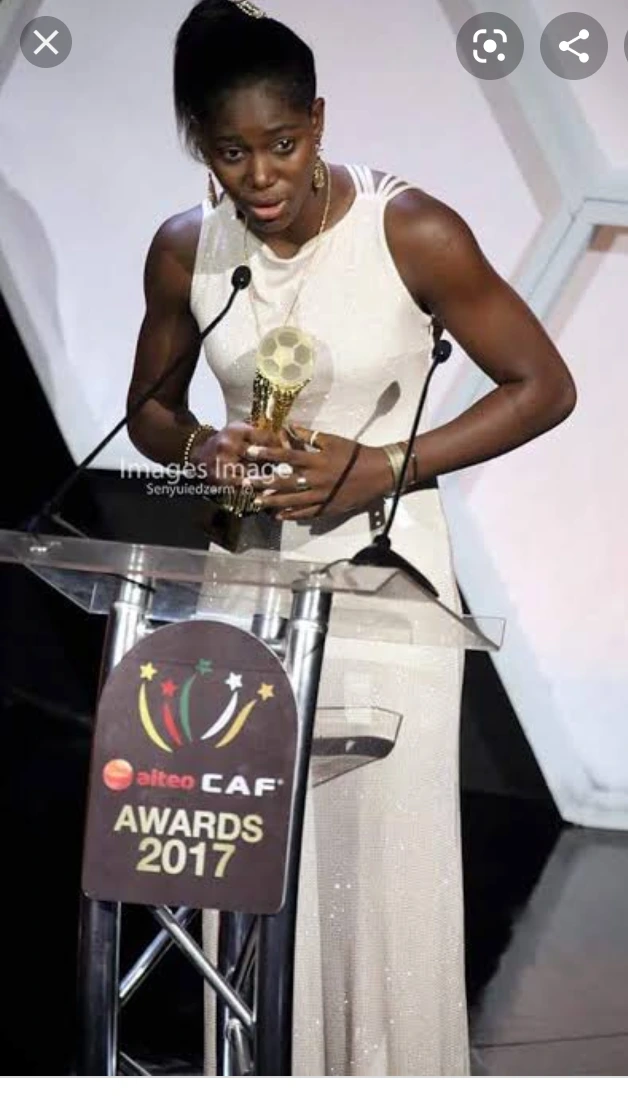 1. Best Player At The 2014 FIFA U-20 Women's World Cup.
2. Top Goal Scorer At The Tournament 2014 FIFA U-20.
3. Top Goalscorer at African Women's Championship
4. BBC Women's Footballer Of The Year 2015.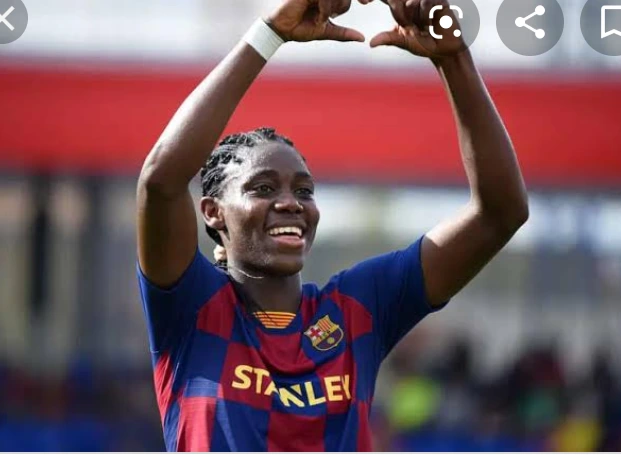 Estimated Net Worth in 2019 $1 Million – $5 Million (Approx.)
$1=N387.50
$1 Million × 387.50 = 387,500,000
Annual Salary (£16,000 if the Barca Rise I finally Singed)
£1=451.69
£16000 × 451.69 =7.2M
Weekly 7.2M/52weeks = 133k
I know many might say it too small, but remember, we are talking about a she here. This girls salary goes far beyond what many so-called professors and Medical practitioners receive in the country today.
Noted, Currently, there's no enough information about Cars, Properties abroad
More photos of Asisat Oshoala
Asisat with the Nigeria female team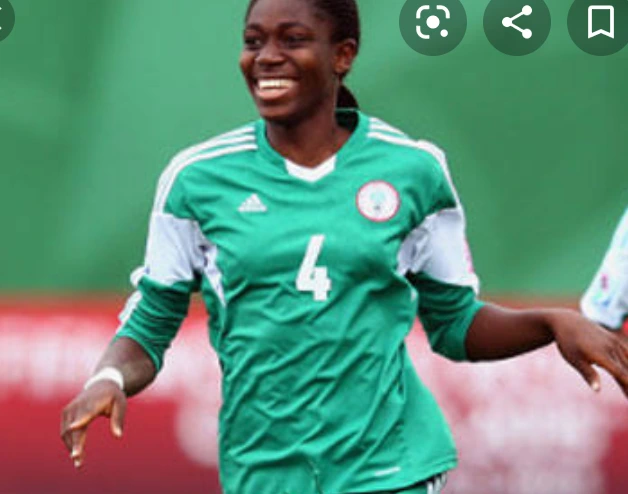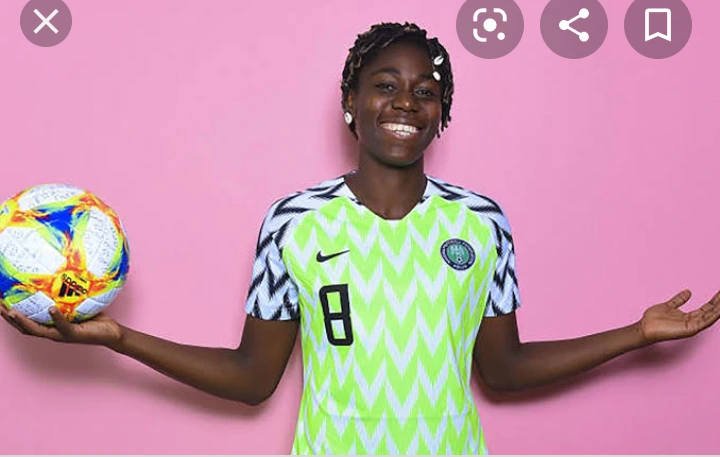 Awards winning lady (She loves to Win)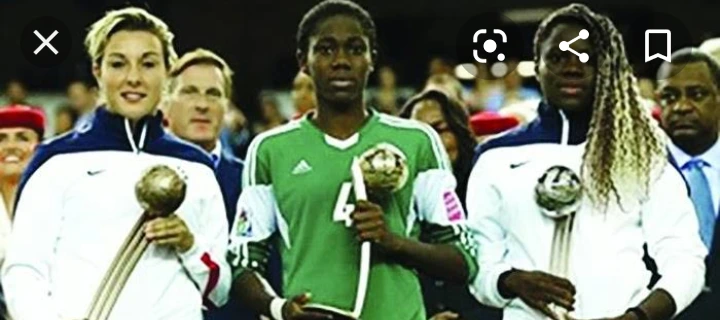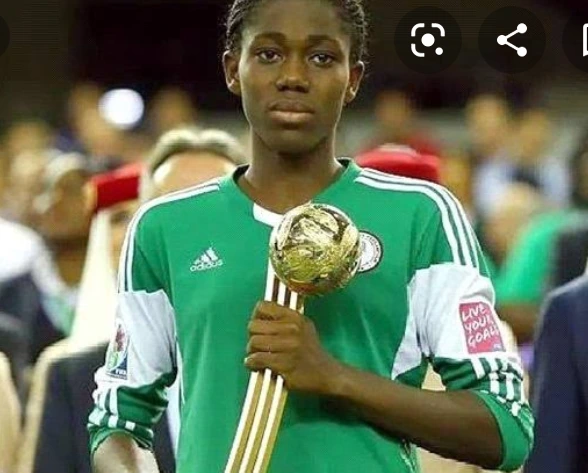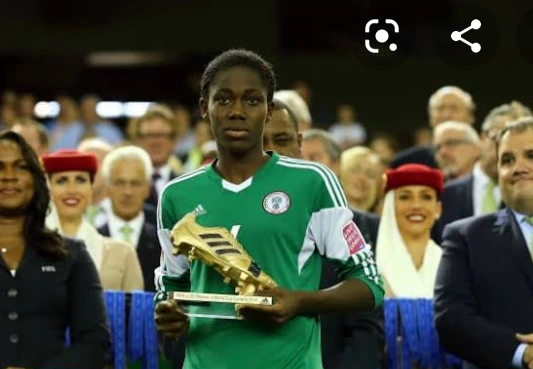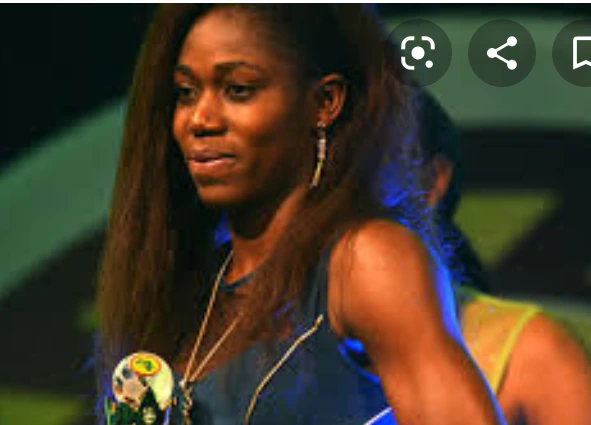 And she keeps winning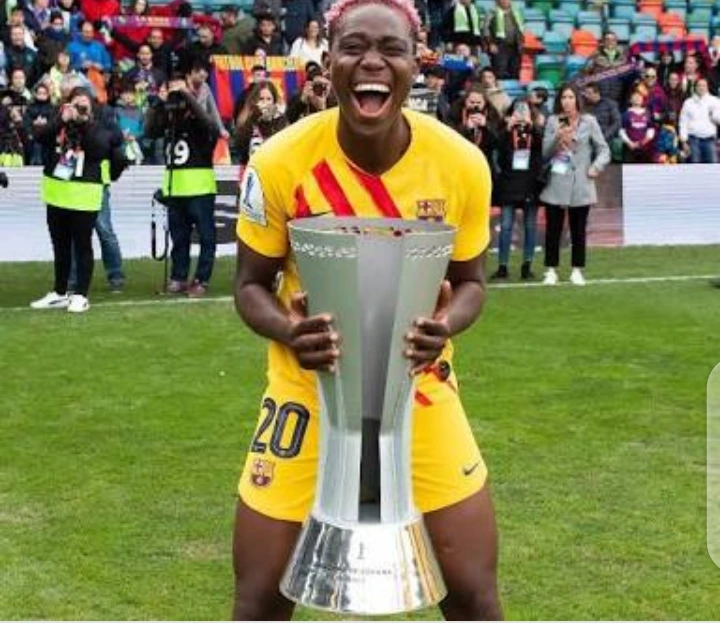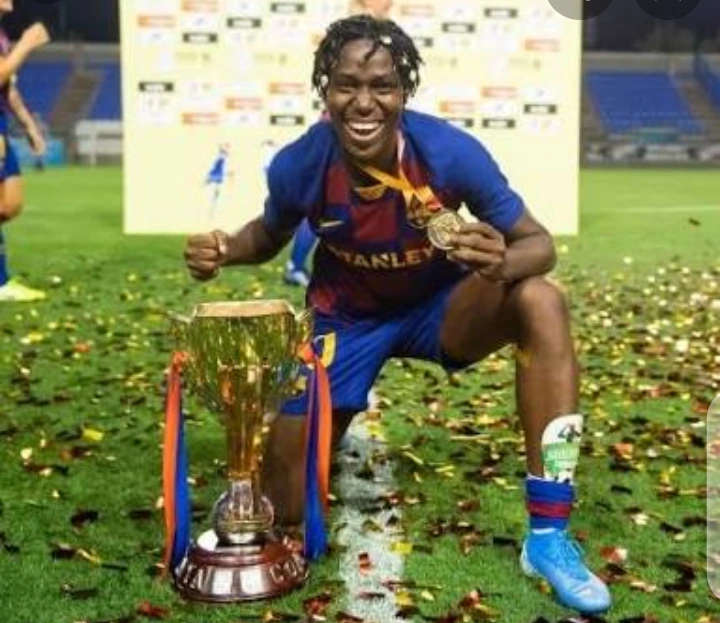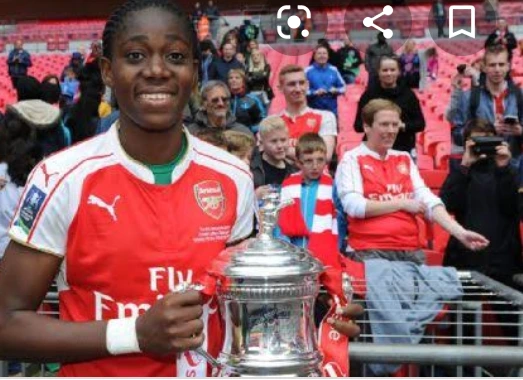 Asisat with Her Barcelona Team Mate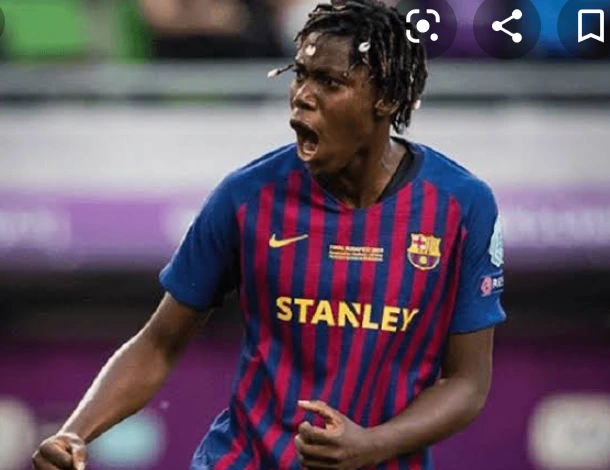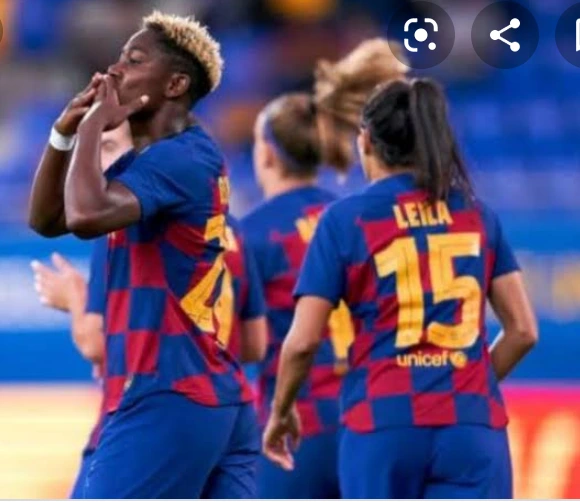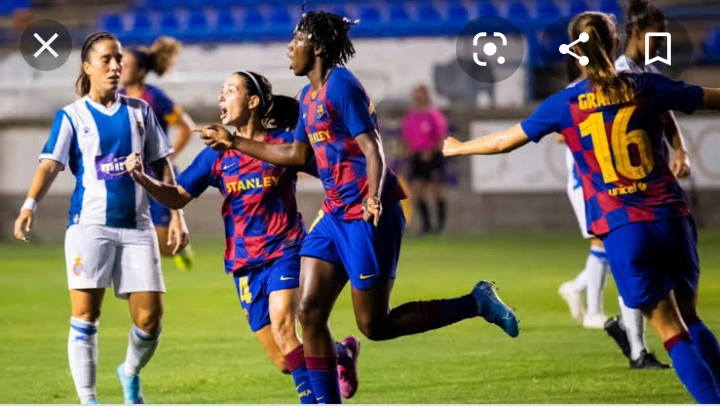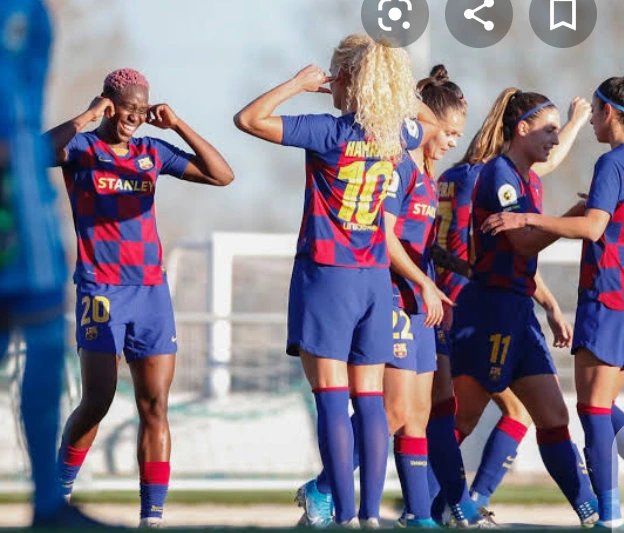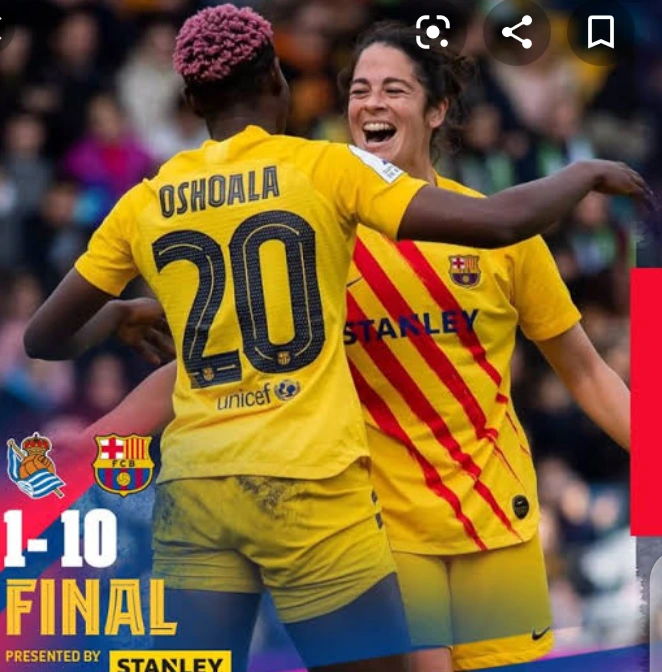 She's Loved By Many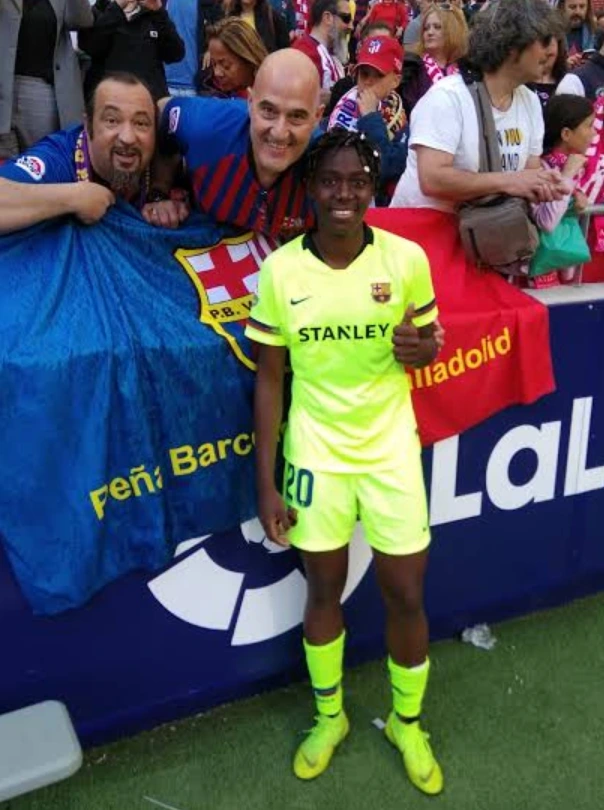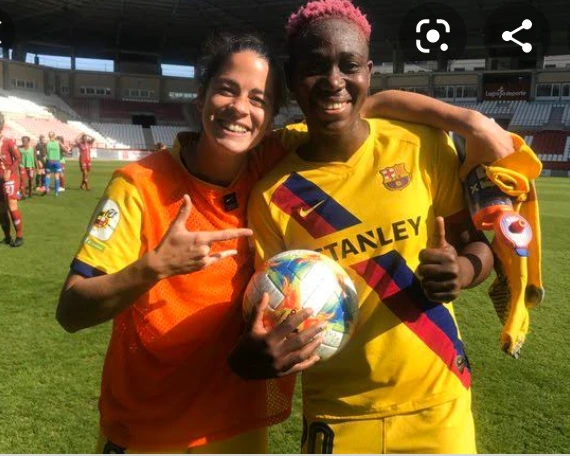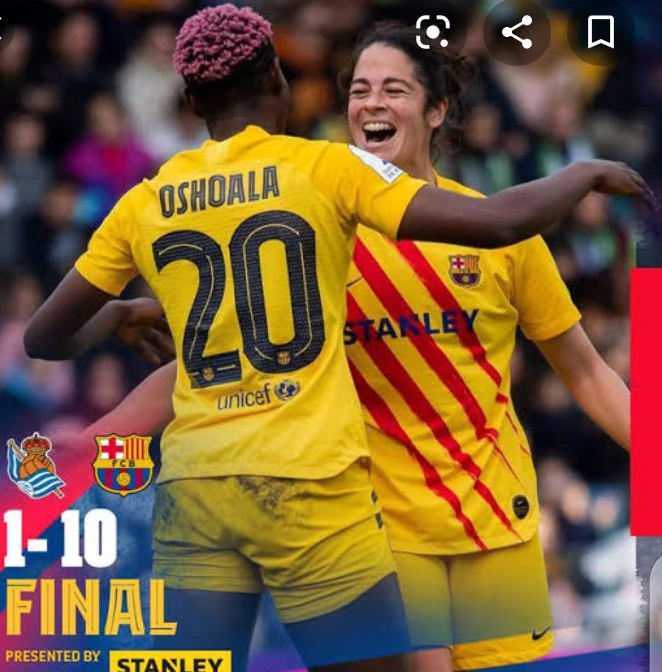 Asisat and Messi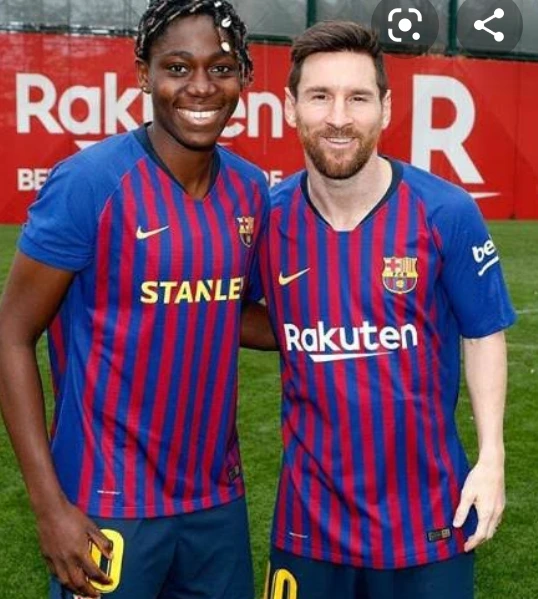 Asisat Oshoala is a big girl, ladies what are you waiting for?
Don't forget to like to share and follow for more Related Articles.