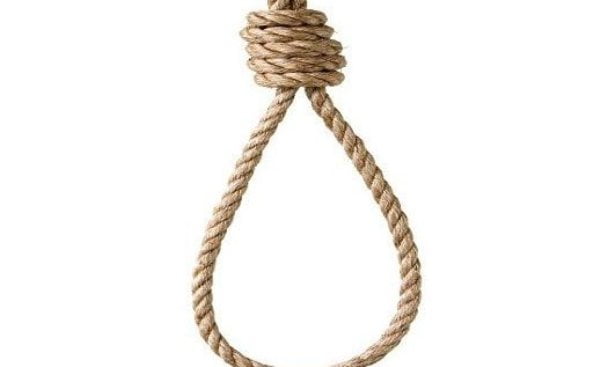 A clash ensued yesterday evening over the custody of the corpse of a 32-year-old man, father of one, who committed suicide in his room on Monday Night.
NaijaNews understands that the clash occurred between Tradionalists and Islamic Leaders in the Sagamu area of Ogun State.
The deceased, Muhammed Jamiu, an electrician was said to have killed himself in his room on Yakubu Habibu Street, Agura, Sabo, Sagamu, on Monday night.However, more trouble started when it was time to bury his remains.
Jamiu who was originally a Muslim was to be buried like one, by the Islamic clerics, however, some traditionalists attempted to take possession of his remains shortly after the news filtered out.
According to the traditionalists, a ritual must be performed to avoid any repercussion of the death in the area.
Nurain Ilyas, the Imam of Aduragbemi Mosque in Agura Sabo, where the deceased normally worships, said his death left his members in shock.
He said they became more worried following an attempt by traditional rulers to take his body.
Ilyas said, "His name is Muhammadu Jamiu. He was 32 years of age. He was an electrician. He was married with one kid, but divorced many years ago.
He was an easygoing person. He used to pray in my mosque and I always admonished him to make his faith stronger. I think he hanged himself.
"The police came to inspect the scene after it happened on Monday night."
According to Ilyas, they found no suicide note on the scene of the incident.
On the clash between the two religious groups, another Islamic leader, Imam Sonubi Dauda, said the matter was later taken to the palace of the traditional ruler in the area.
According to him, representatives of the traditional worshipers requested contributions for a ritual to be performed.
"They asked for about N150,000 before they reduced it to N25,000; but we refused and did not give them a dime. We collected the key to the room where the man hanged himself from them. I don't know their problem since the police had ordered that the corpse should be buried," he added.
Dauda said the man was later buried according to Islamic rites.
The leader of the Osugbo-Remo in Sagamu, Ifasola Opeodu, confirmed the incident as well.
Opeodu told News men that some of his members were at the scene for a ritual, adding that they left the body after the intervention of the palace authorities.
When asked why the traditionalists wanted to take over the body of a Muslim, Opeodu noted that there were laid down traditions for anyone who died by suicide.
He said, "If anyone committed suicide in the olden days, Oro worshipers and traditionalists would perform rituals. But things have changed now. We now have other religions. The Muslims will perform the rites; our people left the body for them.
"At the end of the day, our members were settled; they were settled at the palace."