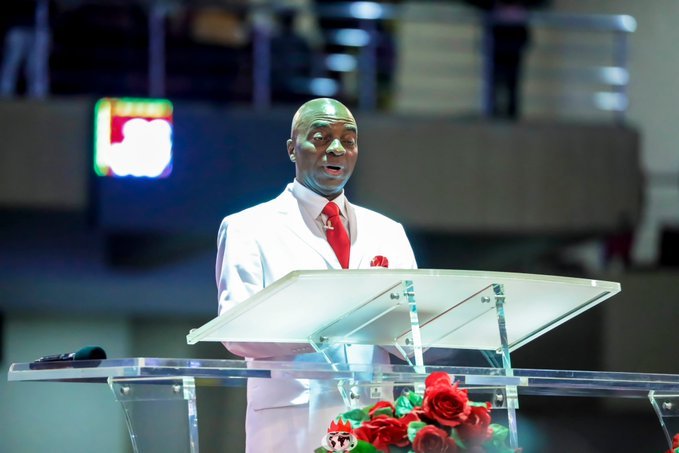 Bishop David Oyedepo, the Founder of Living Faith Church Worldwide International aka Winners' Chapel, has said the coronavirus (COVID-19) pandemic is just the first of many woes.
Preaching on the topic "Gateways to Financial Fortunes (4)" at Sunday's Financial Fortune Banquet service, Bishop Oyedepo said COVID-19 was the beginning of the woes to be visited on the world "before the Lord returns."
The popular cleric said that those growing while others burn are "in the covenant of financial fortunes" as captured in Mal 3:10, because "being in the covenant places a seed of exemption from the woes of the world on your life."He said the covenant that can set anyone apart and protect from the worldly woes is "the covenant of giving and receiving".
"Just like when you stop breathing you start dying, when you stop giving, you start going down. Not just in finance, but in every area of your life," Oyedepo said.
"It is not something you do once and for all; it is a once and again covenant."
The health agency confirmed the new figures on its verified official account on the microblogging site, Twitter.
The above development brings the overall cases of the dreaded disease in Nigeria to 39,977 while a total of 16,948 people have been discharged from the novel virus.
So far, 856 related COVID-19 deaths have been recorded in Nigeria.